Kent Altena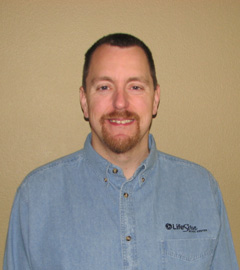 It all began one cramped flight back from Utah being squeezed against the window and occupying way more space than my airplane seat allowed. I was well over 400 pounds and had many life-threatening medical conditions, not the least of which was sleep apnea. I had tried and failed many different diets, and even initially scoffed at my brother starting the Atkins Diet in January 2004. By the time of that fateful flight in March, he had already lost 75 pounds, and I was ready to try anything.
The initial few weeks were rough as I was missing my past favorite comfort foods, and I would just stare into the fridge not knowing what to make. I was, however, seeing losses for once on the scale - often daily. What I discovered was a growing community of great low-carb cooks on the Internet, and I rediscovered my desire to cook and be in the kitchen. No longer were frozen pizzas on my menu, but I was actually making good, home cooked meals.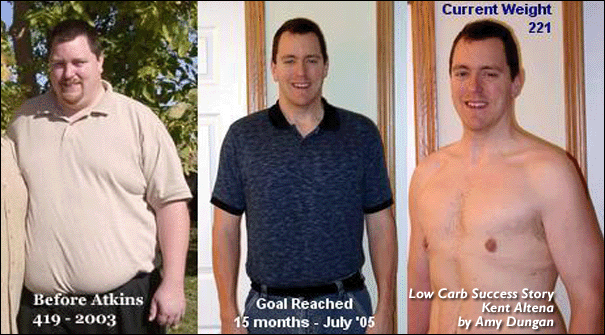 With these meals and new comfort foods, it rapidly seemed I was no longer on a diet but rather living a new way of eating. I dropped over 200 pounds over the course of the next 15 months and reached my goal weight in July 2005. I was able to reenlist in the National Guard and even discovered a new love for exercise with all my newly found energy. Within a year, I was running marathons and proving all my detractors wrong.
Having reached goal myself, I felt called to return the favor first paid to me. One of my ways I wanted to give back to the community, who assisted me in getting to goal, was to start making videos on Youtube on topics of low-carbing. It seemed inevitable that I would start sharing some of the knowledge I gathered both in the kitchen and on how to be successful.
My focus in the kitchen has always been to make the weight loss journey of people just starting easier than mine was. In reviewing many of the recipes in the community, many of them were pretty elaborate or required products that one had to mail order. I wanted to create easy-to-prepare recipes that anybody could make and ones with ingredients readily available at most grocery stores. There are few exceptions in my recipe videos, but the vast majority of recipes are made from ingredients my grandmother would recognize.
Having spent almost a year on Induction phase of Atkins, those people on that phase have a special place in my heart. I often try my best to keep making recipes friendly for them and prove that even on that phase, the low-carb lifestyle need not be boring or simply consist of bacon, cheese, and then more bacon.