Peggy Hardaway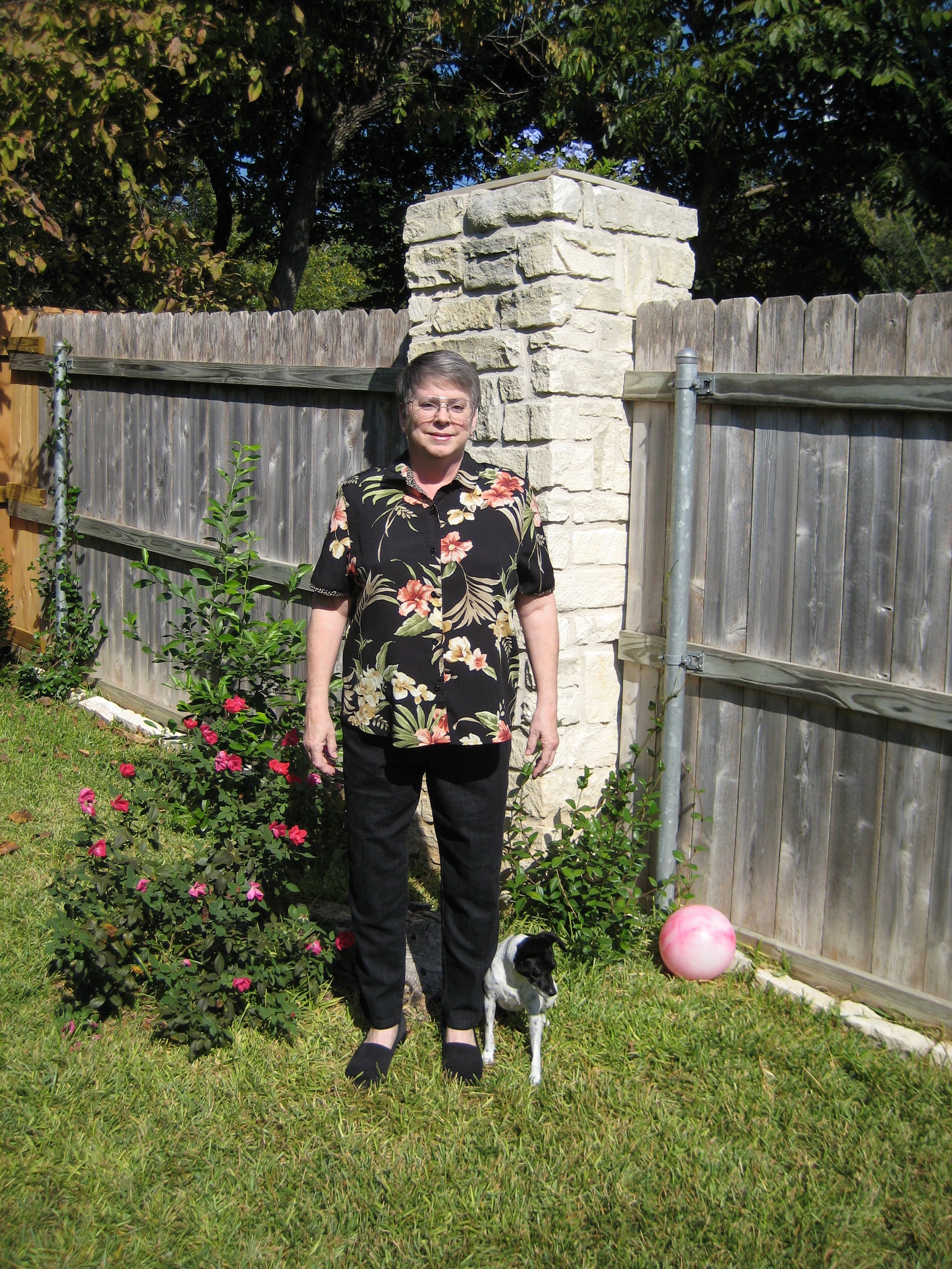 Me and my little rat terrier, Button, lovingly nick-named Buttoni
by my husband. Button is my most eager taste tester.
I have been collecting recipes ever since high school and have worked diligently to modify all my favorite recipes to bring them in line with a low-carb lifestyle, which I have followed since 2009. Lost a total of 36 pounds eating this way and have never felt better health-wise. This website started out purely Atkins in focus, as that is where I began my low-carb journey. I have since begun to incorporate some Primal Blueprint and Paleo approaches to healthy eating. I have therefore created a new Primal-Paleo recipe category on the right and will tag a recipe as Primal-Paleo if I feel it is suitable for those lifestyles (either as-written or with only a slight modification, like clarifying the butter, subbing coconut milk for cream or just omitting cheese). I will continue to offer recipes that can be easily adapted to fit all 3 lifestyles. I see all 3 ways of eating as nutritionally sound and very similar.

I get my love of cooking mostly from my Dad. Both of my parents were raised in very large farm families, thus, their background is simple, hearty, country cooking, with an emphasis on freshly-grown vegetables. It wasnít until Dad joined the Air Force and he began to travel, that he developed a taste for more exotic foods and spices. At home, I mostly just observed my parents cooking away in the kitchen over the years, with the occasional foray into cookie baking. My brother, on the other hand, was willing to jump right in and try the more challenging recipes. At age 12 he could already whip up the best cream puffs you ever put in your mouth! He eventually went on to become a professional chef, with experience at Inn at Brushy Creek near Austin, Texas and finally, as Executive Chef at Top of the Mark in San Francisco.

Those that spend much time browsing recipes on my site can readily see that Iím all about QUICK and EASY in the kitchen. To be honest, if it takes longer than 30 minutes to put together or get in the oven, Iím just not interested in that recipe. I leave the complicated & time-consuming to the professionals. Cooking should be enjoyable, not drudgery!