Robert Su, Pharm.B., M.D.
( www.carbohydratescankill.com )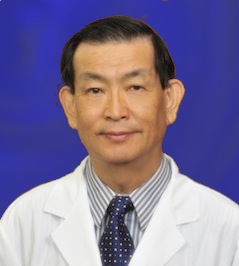 Dr. Robert Su, Pharm.B., M.D., a leading advocate of carbohydrate restriction for health, is the author of a book for the lay public health professionals, Carbohydrates can kill, and host of The "Carbohydrates can kill" show. Dr. Su writes a weekly blog and commentary for his website on which he interacts with his book readers and podcast listeners in the forums. He has also spoken at meetings on the subject of "diet and health." An autographed copy of his book is available at both his website and Amazon.com. Quote: "For a long time, we had falsely believed that carbohydrate was our best energy source because it was neither greasy nor caused us to become fat, and that we could not live without it…. Now, we know that carbohydrate can harm our health and develop diseases such as morbid obesity, diabetes mellitus, cardiovascular diseases, cancer, Alzheimer's disease and many more." Dr. Su is the senior on this team, and looks much younger than his age, and has awesome amounts of energy. Many teenagers growing up today, already morbidly obese and with diabetes and high blood pressure, if they do not change their lifestyle, will not live to reach his age. That's truly sad! Well, if your loved ones fall into that category, here's your chance to change that. Dr Su's expert advice can be found in "Low-Carbing Among Friends" between Lisa and Kent's recipe sections, and rounds out our team of experts perfectly, ending the professional advice sections with his wise words - borne out of many years of personal and professional experiences. Dr. Su is very personable, and welcomes questions, interacting freely and well with the public. In "Low-Carbing Among Friends" he gives you his expert advice and also his email address, so you can discuss concerns with him. That alone is worth more than the price of this book and his! He has interviewed all of the authors, and the Publisher, about this book, so tune in to his show in November to hear more from all of us. We are glad to have him be part of this team!